Train like a professional cricket player in a fun and friendly environment.
Who We Are
Don Cricket Ltd provides private cricket coaching globally.
About Us
Don Cricket Ltd 1-2-1 sessions concentrate on the specific need of an individual player. This includes fast bowling, batting, wicket-keeping and fielding.
Don and his team are equally equipped to help players from all abilities, who are looking to develop their game whether mentality, physically, tactically or technically.
We ensure that our clients have an enjoyable coaching experience so that they leave their sessions with a feeling of accomplishment.
To book a session please click on the link below.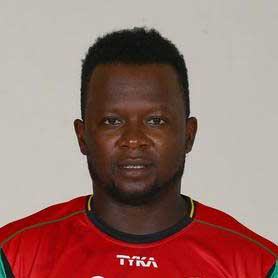 Donovan Miller
ECB Level 4 Coach
Donovan Miller has over 15 years experience in coaching from grassroots to international level. This includes schools and community academics. Don has also coached many T20 franchise teams across the world too.
Don's coaching experience is as follows:
Bowling Coach at Jamaica Tallawahs 2016.
Head Coach at Jamaica Tallawahs 2019.
Assistant Coach of St Kitts & Nevis Patriots 2017.
Head Coach of St Kitts & Nevis Patriots 2018.
Bowling coach of Jozi Stars 2018.
Head Coach of Jozi Stars 2019.
Head Coach of Vancouver Knights (GT20) 2018/2019.
Assist with England World Cup 2019 preparation and the Ashes squad.
Bowling Coach of Islamabad United- 2019.
Essex CCC 2015 – present

Bowling and Assistant Consultant Coach.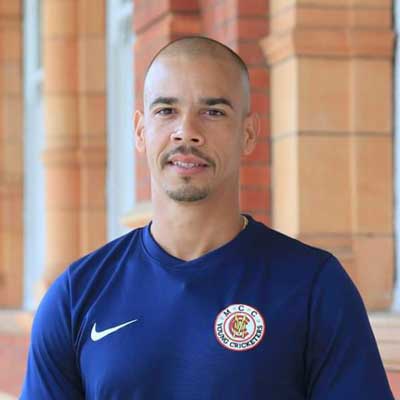 Simon Jackson
ECB Level 3 Coach
Simon Jackson is a former first-class and List A opening batsman from Jamaica. Simon has represented Jamaica, Combined Campuses & Colleges as well as the prestigious Vice Chancellors XI in the West Indies. He has played alongside and against numerous international stars during his seven-year professional playing career.
After retiring from first class cricket, Simon continued to ply his trade as an overseas professional in the UK before permanently residing here in 2017.
Since then, he has continued his journey into the coaching profession with various stints in both the participation and performance programmes at the Surrey CCC, MCC and The ECB City Cup among others.
He has recently completed his ECB Advanced Coaching Certificate (L3) and is currently employed as the Cricket Academy Head Coach at the impressive Whitgift School in Surrey.
Simon aims to provide top quality cricket coaching and mentoring to individuals or groups interesting in this great sport.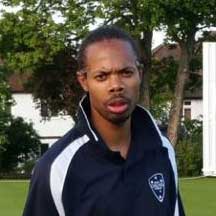 Leo Smith
ECB Level 2 Coach
Leo Smith brings on board over fifteen years of playing experience. His past and present playing experience has been a valuable asset for the young players has worked with. He is also a lead coach at Woodford Wells Cricket Club, Leo currently plays his cricket at Enfield CC, as an opening fast bowler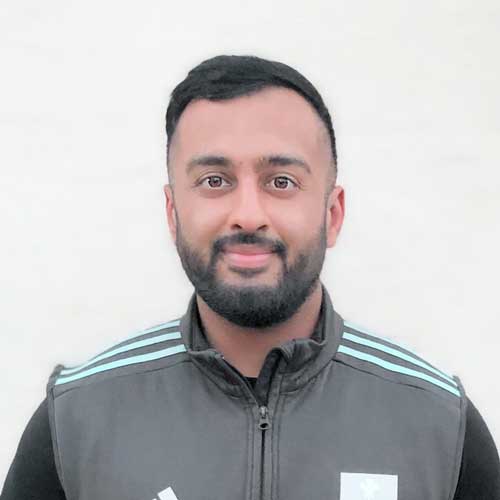 Manish Patel
Development Officer
ECB Level 3 (Pending)
Manish Patel is a highly experienced ECB Level 2 Coach, who is currently in the process of completing his ECB Level 3 qualification. Manish holds various roles in the industry, ranging from Programme Manager to Community Coach. He has worked for numerous county boards/cricket clubs and still continues to do so. Manish currently works across the performance and county age group programmes at Surrey CCC.
Chad Barrett
ECB Level 4 Coach
As a recent ex professional cricketer, I am certainly not one to shy away from competition. I am an extremely positive and determined individual who is an exceptionally fast learner within any working environments. I am hard-working and passionate with every task I am set to do which is demonstrated through me achieving a 1st class honours in Sports Psychology specialising in cricket. Now that my professional sporting career has come to an end, I have now decided to concentrate on my new career path, where I can demonstrate my other skills and attributes that will make me a suitable candidate for a management position. In my current employment I run a charity organisation where I have proved to be resourceful and have exceeded the company's expectations by increasing revenue by 100% within 18 months. Through my enthusiasm and good leadership skills, I have maximised both employer and company performance and productivity. Due to the expansion through my direct involvement the company is looking to expand and relocate. As a result, I have been working on a major development plan where I am in contact with residential developers, council planners and the local residents to upgrade their facilities to cope with the growth in demand. This shows I have a strong working knowledge of performance, operations and management. I have competent computer skills and I am intending to begin my master's in Business management and administration in September 2020.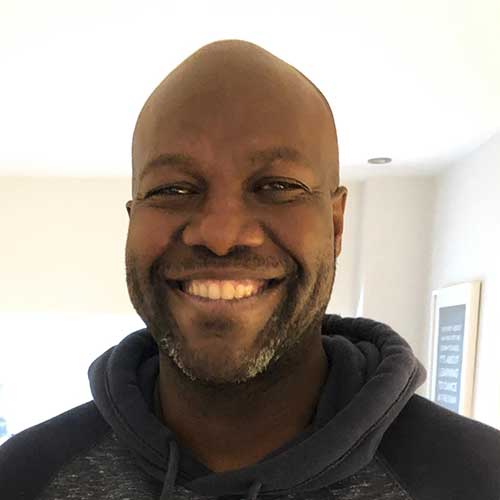 Ryan Cunningham
ECB Level 2 Coach
Playing Experience: Played 8 years of First Class cricket for Jamaica, West Indies under 23s team , West Indies under 19s team (youth world cup). Represented Jamaica at the 1998 Commonwealth Games.
Coaching Certification: ECB Level 2 (Club Coach)
Coaching Experience: Head Coach – Crouch End Cricket Club (Adult teams), , Little Hallingbury Cricket Club, Checkley Cricket Club, Farnworth Social Circle Cricket Club, Academy Director North Middlesex Cricket Club, Beaconsfield Cricket Club, Academy Director North Middlesex Cricket Club, Cricket Development officer Sawbridgeworth Cricket Club, Hertfordshire county CC cricket excellence coach –age group cricket, East Hertfordshire district head coach Checkley Cricket Club lead coach (junior section)
Philosophy: Player development starts from understanding the human being in front of you.
Bio: With over 18 years' experience as cricket coach coupled with 8 years playing first class cricket with and against some of the best cricketer in the world. I would describe my approach to coaching as dynamic, forward-thinking and player led. This approach to coaching have seen my impact transcend all abilities and stages of player development.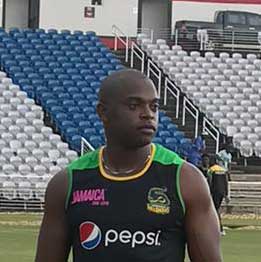 Andrew Richardson
ECB / CWI level 3 coach
BSc in Sport
Andrew has over 12 years experience as a player coupled with over 10 years coaching cricket and also 5 years managing some of the best cricketers in the world. I try to understand each personality and apply the correct way of bringing out the best in each individual. I bring a lot of enthusiasm, ideas and positive energy to all my sessions.
Playing Experience:
West Indies U19's 2000 Youth World Cup
West Indies U19 2001
Former professional cricketer from 2002 – 2014.
Representing  Jamaica, West Indies B, West Indies A & Senior men's team, West Indies Senior Team 2009
Coaching Experience:
Chance to Shine Cricket Coach 2007/2008
West Indies A-Team Manager 2018
West Indies A-team Assistant Coach/Manager 2019
Jamaica Tallawahs Team Manager: 2015 – 2019
Jamaica Scorpions Assistant Coach / Manager: 2017- 2019
Kingston College Head Coach: 2017- 2019
Melbourne Cricket Club Head Coach 2017- 2019
Windward Islands Volcanoes Head Coach – Present
Donovan Miller
Don Cricket Ltd
Managing Director